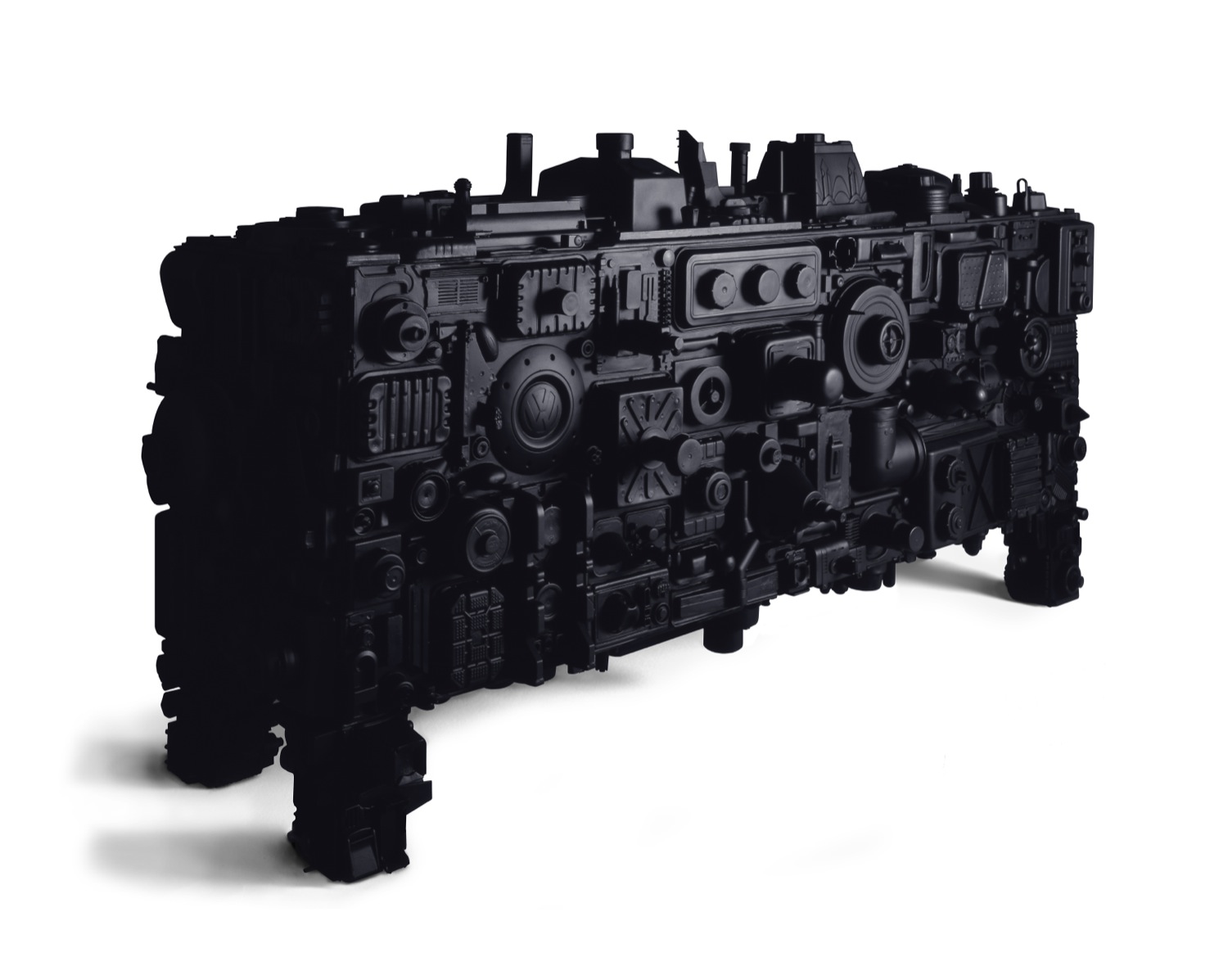 After viewing a photographic book on deep sea ship wrecks I became interested in how specific inhabitants of our oceans, such as barnacles and algae, envelop and transform the underwater landscape. The shape and form of decaying ships metamorphose on the sea bed embellished over years with thousands of shellfish attached to their structure.
Taking the place of natural barnacles I used black plastic objects collected from Dungeness Beach in Kent. Carefully mimicking nature, these manufactured elements were carefully attached to a basic sideboard form to exaggerate and disfigure its original appearance. All the exterior surfaces of the sideboard are inhabited by objects, filling every available space.
The groupings of plastic objects have been cast in black polyester resin to create a more uniform colour. Although a sculptural object the sideboard is totally functional with a concealed door on each side containing adjustable shelving and two central drawers.
Size – W225cm x H110cm x D84cm
Material – Black polyester resin, steel, painted MDF