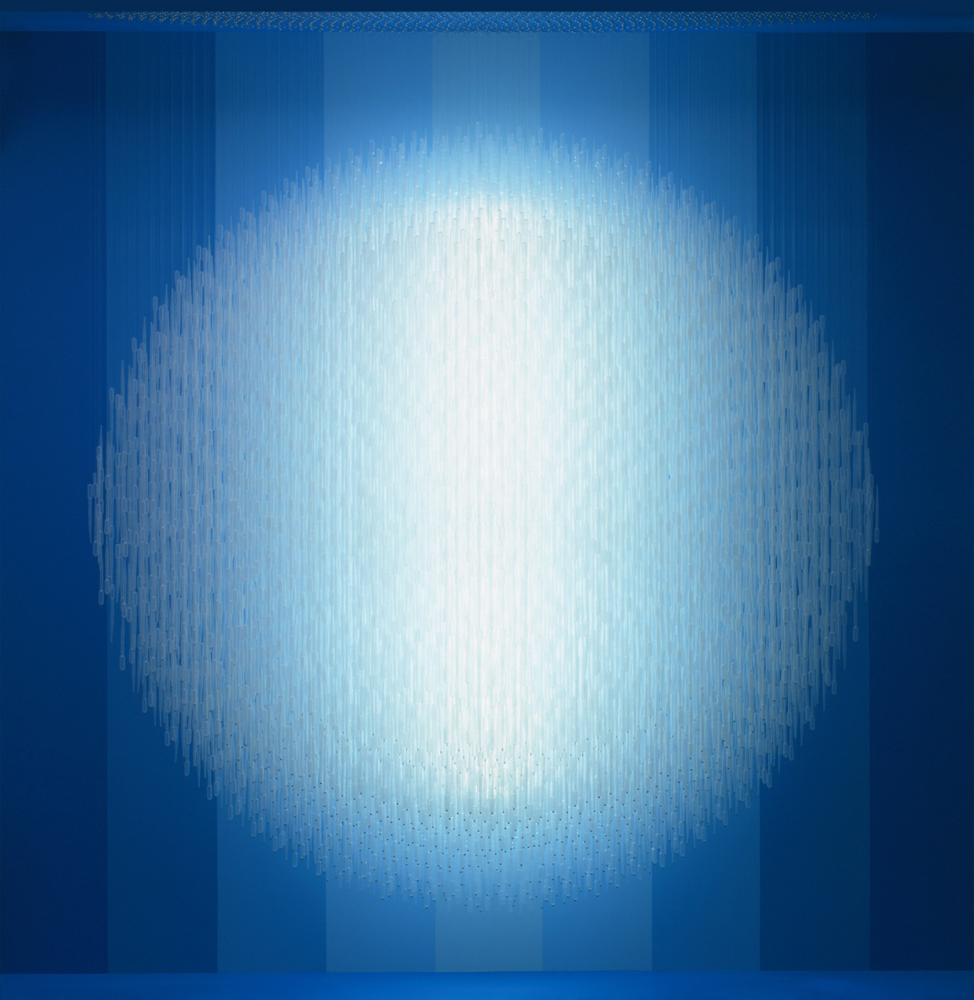 Tools of the Trade is a series of six light installations created from a selection of plastic and glass laboratory equipment commonly used in scientific research and experiments. The project was initiated from a visit I made to the Wellcome Trust collection where I was immediately drawn to the diversity of glass laboratory apparatus collected by Henry Wellcome. These beautifully crafted objects are at the core of any scientific experiment and essential for testing any chemical idea where substances require to be distilled, filtrated, separated or simply poured.
The items were chosen purely for their aesthetic quality, the form or shape taking prominence over their use. Many of the glassware items have a rounded sensual shape created from crisp borosilicate glass, which hang or sit on clear acrylic shelving. Arranged according to the items' profile and shape these shelves reference the pristine and practical atmosphere of the science laboratory. The cylindrical glass vials are lined up regimentally to create an Art Deco styled chandelier. The plastic items such as pipettes, petri dishes and powder funnels are assembled in large quantities and in a modular way. When placed together and repeated, these items take on a new form, which imitates a molecular structure or organism. The acute vertical lines of the pipettes (used to hold and dispense liquids) suggest rods of rain water seen against a faint sun or moon. These imagined structures propose new perspectives on these functional scientific objects.
Size – Each window space measures approx. 3m wide by 2.8m high and 85cm deep.
Materials – Glass and plastic laboratory equipment. MDF panels,Fluorescent tubing.